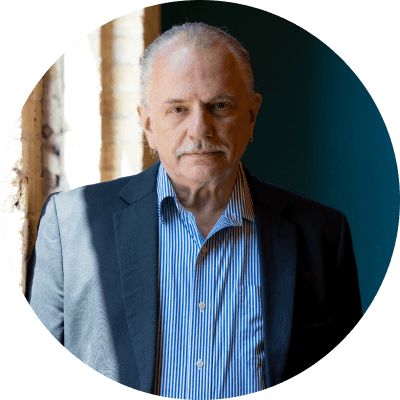 Meet Andy
35+ years of experience in public finance.
Andy Guzikowski joined the firm as Senior Counsel in February 2023 and is a member of the Firm's public finance team.
Andy has more than 35 years of experience in public finance. He has served as bond counsel and issued the approving bond/tax opinions in over $500 million of tax-exempt bond issues that have financed municipal equipment purchases, sewer construction and other infrastructure projects, new schools and school improvements as well as manufacturing facilities, nursing homes and senior living facilities and has a broad range of experience representing bond issuers, borrowers, underwriters, bond purchasers, and credit enhancement providers in tax-exempt and taxable bond financings. Since 2011, Andy has served as primary issuer's counsel to the Public Finance Authority in bond issues and has represented the Authority in over $5 billion of tax-exempt and taxable bond issues financing a wide variety of projects throughout the United States. Representative public finance transactions include serving as counsel to the Public Finance Authority in its issue of governmental purpose bonds to finance a $2.75 billion flood diversion project in the Fargo (ND)-Moorhead (MN) metropolitan area, which was awarded the Bond Buyer 2022 Deal of the Year in the P3 category. The transaction was described by the Bond Buyer as "a complex public-private partnership, a massive, first-of-its kind project that fostered federal, state, and private-sector collaboration and funding."
During his over 40-year legal career, in addition to his public finance experience, Andy has practiced in a variety of disciplines, including financial institutions regulatory law; bank and non-bank IPOs and secondary stock offerings; SEC broker-dealer and investment adviser regulation; mergers and acquisitions; bank branch purchases and sales; loan and servicing portfolio sales, loan participations, representing borrowers and lenders in complex commercial lending transactions, and negotiating and documenting interest rate swaps, letters of credit, securities lending and repo transactions. His broad experience in these areas strengthens and supports his ability to provide sound, practical advice to his public finance clients.
Andy has served as a panelist at the National Association of Bond Lawyers annual Bond Attorneys' Workshop breakout session on charter school financing.
Andy is a member of the State Bar of Wisconsin, the American Bar Association, the Milwaukee Bar Association and the National Association of Bond Lawyers. For the past several years, Andy has been recognized in Best Lawyers in America® in Banking and Finance Law.
Education
J.D. University of Wisconsin Law School (1979 – 1982)
Bar Admissions
Wisconsin
American Bar Association
Milwaukee Bar Association
Honors/Accreditations
National Association of Bond Lawyers
Recognized in Best Lawyers in America® in Banking and Finance Law