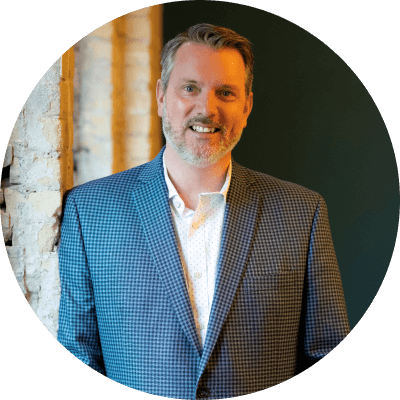 Meet Andy
Trusted Advisor to Counties, Schools and other Government Agencies.
Andy Phillips is the President and CEO of Attolles Law and has dedicated his career to helping counties, school districts and other governmental entities find opportunity in the face of their greatest challenges. Given Andy's deep understanding of how the law intersects with public policy, he provides our clients with more than legal advice – he provides perspective on truly workable solutions. And given his passion for local government, Andy will not stop exploring potential options until he gets his clients in the best possible position.
In his career, Andy has argued cases before the Wisconsin Supreme Court, advocated positions before the Wisconsin Legislature, promoted client interests before administrative agencies, and represented management interests at the bargaining table. But ask Andy about his proudest achievements and he will tell you about his work with counties to create a commission model for nursing home licensure, which allows counties to share resources to care for some of society's neediest persons. Or he will let you know about his efforts with managed care organizations in delivering long-term care services under the unique Family Care program. Or he could discuss his role in organizing a multi-county commission to authorize PACE financing for eligible projects throughout Wisconsin. Or he may mention his daily endeavors the past two years working with counties and school districts to prepare for the next series of federal and state regulations surrounding COVID-19. In other words, Andy embraces the difficult challenges and helps clients turn those challenges into opportunity.
Andy is outside General Counsel for the Wisconsin Counties Association and enjoys his close relationship with counties across the state. In addition, Andy works with numerous school districts and is a frequent presenter on the latest issues confronting schools. Finally, Andy is privileged to serve as outside General Counsel to a nationwide conduit bonding authority.
Andy is a member of the State Bar of Wisconsin and the American Bar Association.
Education
Marquette University, J.D., 1995
University of Wisconsin-Whitewater, B.S., 1992
Bar Admissions
Wisconsin
U.S. District Court, Eastern and Western Districts of Wisconsin
U.S. Court of Appeals, 7th Circuit
Honors/Accreditations
Member of the State Bar of Wisconsin and the American Bar Association
Wisconsin Super Lawyers® (2022)