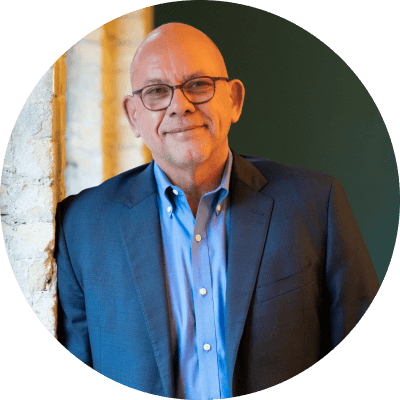 Meet Scott
Efficiently solving problems for individuals and businesses for more than three decades.
Since graduating from Marquette University Law School, cum laude in 1989 Scott has been actively involved in handling complex commercial litigation. Less than four months out of law school, Scott was arguing in the Seventh Circuit Court of Appeals. Since then, Scott has appeared in State and Federal Courts across Wisconsin (and other states) and has argued in the Wisconsin Court of Appeals and the Wisconsin Supreme Court.
Scott joined the firm as a shareholder in 2022. Over the course of his career, Scott has handled a wide variety of commercial litigation matters including, but not limited to, anti-trust, contractual disputes, covenants not to compete, securities fraud, and shareholder disputes involving both public and private entities. Scott has represented a wide range of clients including individuals, small businesses and large corporations. Scott frequently represents clients in "business divorces" when partners or shareholders are looking to end their relationship through a buy-out or similar type of transaction.
Scott also has considerable experience representing shareholders in derivative actions and has served as Court-appointed counsel in numerous class actions. Scott has a particular focus on matters involving anti-trust, securities fraud and fiduciary breaches by directors and majority shareholders. In his class action work, Scott has partnered with some of the most prestigious class action firms in the country to champion plaintiffs' rights. Scott has also served as a guest lecturer on class actions from the plaintiffs' perspective.
While a tenacious litigator, Scott understands that some of the best advice that an attorney can give results in litigation avoidance. With that in mind, Scott actively works to keep his clients out of the courts whenever possible, recognizing that the cost of commercial litigation can often outweigh the potential benefits. If litigation cannot be avoided, Scott is an aggressive advocate carefully balancing the costs to the client against likely outcomes and involving the client in strategic decisions throughout the litigation process. Recognizing the importance of candor in his role as a fiduciary, Scott is always honest, sometimes brutally so, with his clients and in also his efforts to manage expectations. Similarly, opposing counsel recognizes Scott's honest approach to the practice of law and while he will fight the battles that need to be fought, he will not waste time or the resources of clients or courts fighting just to generate fees or create unnecessary deforestation.
Regardless of the situation that brings you to Attolles s.c., Scott will quickly analyze the relevant issues and work with you to promptly and economically obtain the relief you are entitled to or minimize any potential liability. Scott's clients are actively involved in every step of the process.
Scott has been recognized for inclusion in SuperLawyers by his peers for more than a decade and has been recognized for inclusion in America's Best lawyers from 2011 to present. Scott is rated AV 5.0 Preeminent by Martindale Hubbell and is a Fellow in the Litigation Counsel of America.
Scott has spent most of his life in Southeastern Wisconsin and currently resides in Pewaukee with his son Alex, daughter Sydney (when she is not attending law school), and their greyhound Harley. When he isn't working, Scott enjoys spending time with his family, golfing poorly (but quickly), and riding the biggest roller coasters he can find. He has been to far too many Jimmy Buffett concerts (which is more of a desperate cry for help than a boast) and has been known to frequent Las Vegas and various horse racing tracks for medicinal purposes. At some point, he will retire to someplace tropical but given the cost of college and law school tuition, it probably won't be any time soon.
SIGNIFICANT CASES
FrontRange Solutions USA, Inc. v. NewRoad Software, Inc., 505 F. Supp 821 (D. Colo. 2007) As counsel for the much smaller NewRoad, Scott obtained dismissal of claims for breach of contract, trademark infringement, misappropriation of trade secrets, and tortious interference with contractual relations on summary judgment. Scott also obtained summary judgment in NewRoad's favor on its own breach of contract claims.
In re Lawnmower Engine Horespower Marketing & Sales Practices Litigation, 723 F. Supp. 2d 997 (E.D. Wis. 2010) Acting as court appointed liaison counsel for the class, Scott assisted in obtaining a recovery in cash and warranties for consumers who had purchased various brands of lawnmowers that the Court valued at $110.7 million.
Education
Marquette University, J.D., cum laude 1989
Bar Admissions
Wisconsin
Wisconsin Supreme Court
U.S. Court of Appeals, 7th Circuit
U.S. District Court, Eastern and Western Districts of Wisconsin
Member of the State Bar of Wisconsin and the American Bar Association
Honors/Accreditations
The Best Lawyers in America© (2011-present) Commercial Litigation, Litigation- Securities, Litigation- Anti- Trust
Wisconsin Super Lawyers® (over a decade)
AV 5.0 Preeminent® Peer Review Rated by Martindale-Hubbell®
Litigation Counsel of America, Fellow