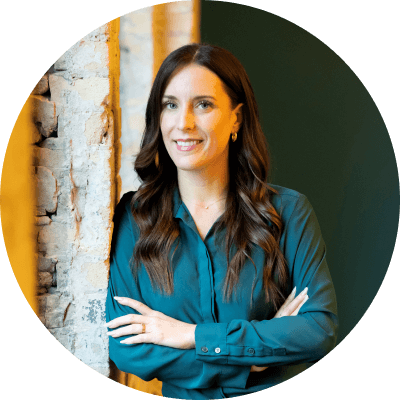 Meet Kylie
Seasoned educator and legal advocate for Wisconsin school districts.
Kylie Owens' unique background provides her with a distinct set of knowledge and experience to best serve Wisconsin School Districts and other public entities. Kylie began her career as a public-school teacher in 2011 at Wahlquist Junior High School in Utah, which provides education to over 1,100 students. This school was part of Weber School District, which employs over 1,600 teachers.
In 2014 she was selected as the Social Studies department chair, where she oversaw four other educators in the department. In 2015 she was asked to design and implement the first Advanced Placement course that was to be offered at Wahlquist. Kylie was also asked to create an online Geography course at Wahlquist to offer to students credit in that course, who were unable to attend courses in person. After that online course's success, the Utah State Office of Education hired Kylie to design an online Psychology course.
Weber School District then utilized Kylie's successful classroom talents by having her provide educational courses to other teachers in the District in many areas, including student engagement and proactive approaches to managing student conduct in the classroom. Moreover, the District hired Kylie to train other teachers on the proper use of technology in the classroom over several years.
Within her school, Kylie was selected as the Utah Education Association representative and served in that capacity between 2015 to 2017. Further, during Wahlquist's accreditation in 2016-2017, Kylie acted as a leader in the school in order to prepare and present the requisite proof for accreditation. Kylie's successful teaching career ended in 2017 after she decided to attend law school to better serve schools and students from a legal perspective.
Kylie began attending Marquette University Law School in 2017 where she participated heavily in the school's Moot Court program, served as the President of the Child & Family Law Society, and as Treasurer of Out & Allies. Kylie also worked as a research assistant to a law school professor where she gained a vast understanding of labor and employment law.
Before joining Attolles Law, s.c., Kylie worked at a predominant insurance defense firm in Milwaukee where she was a litigator in both state and federal forums. She has extensive experience in the litigation process along with great experience in the negotiation process and alternative forms of dispute resolution. Regarding alternative dispute resolution, Kylie received a certificate from Marquette University Law School in that area and is always working towards the goal of resolving legal conflicts outside of the courtroom in ways that benefit her clients.
Education
Marquette University Law School, J.D., magna cum laude, 2020
Weber State University, B.S. and teaching certificate, 2011
Bar Admissions
Wisconsin
U.S. District Court – Eastern and Western District of Wisconsin